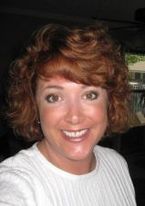 Kelly Sloan, Broker/Owner
LIVE REAL ESTATE RADIO TALKSHOW
Join Kelly Sloan with Home Sweet Home Realty every Monday, noon to one, on KCXL 1140 AM, 102.9 FM, and 104.7 FM for a live talk show designed to answer all your real estate questions!
The Hotline is...
816-792-1140
Five Star Real Estate Agent award winner 2009-2019

Voted top 15 real estate agents in Kansas City, https://www.choicehomewarranty.com/15-best-real-estate-agents-kansas-city-mo/
Kelly Sloan graduated from the William Allen White School of Journalism at the University of Kansas in 1990 and worked in Advertising, Marketing and Public Relations for a decade. A decade ago, Kelly began working in construction and rehabilitating homes that eventually led to getting her real estate license. "I'm a tool belt girl at heart, which is great for my buyers! It's important to recognize potential problems with a property, especially when you look at long-term value." Kelly specializes in investment property and first-time buyer purchases. "When I bought my first house in 1991, I only qualified for $35,000. I couldn't find anyone to help me!" Ironically, her aunt, Jill Marcotte, had recently received her real estate license and took her step by step through the buying process. "Through that experience, I now love helping the 'first-timers' by explaining the entire process, assisting with getting qualified, searching for assistance programs that aid first-time buyers, dealing with inspections, and helping clients reach their home ownership goals, which include tax deductions, equity-building and preparing for the future. It's so rewarding!"

Home Sweet Home Realty opened their doors in May 2003, and is a full-service brokerage agency. "We do everything the big companies do, yet are able to charge less to list properties because we do not have franchise fees to pay." Their goal is to have life-long relationships with their clients and to make every real estate transaction as smooth as possible.
Kelly purchased Home Sweet Home Realty in January 2005. "I would never have imagined I'd be running my own real estate company, but the former owners were convinced the real estate profession was my calling," The former owners, Kelly's aunt and uncle, Jill and Michael Marcotte, helped pave the way to a successful business. "Most of the systems were already in place. So, getting started wasn't as overwhelming as it could have been. I could concentrate on what I like doing best, that is, marketing a seller's property and educating buyers on making the right decisions in a home purchase to achieve their long term goals."
The first year of ownership and the responsiblities it entailed didn't slow Kelly down. With just one full-time agent and one part-time agent, Home Sweet Home Realty closed over 50 transactions! Kelly's secret: "Do the right thing every time, set goals and look after people as if they are family. Really, in the end, clients become friends and you end up helping them with all their real estate transactions for life."
Today, you'll find Kelly in her office bright and early getting prepared for the day. "I know this may sound crazy, but I can't wait to go to work everyday! There's always so much going on and I am constantly learning in this business! Seems I'm always fired up . . . I love the challenge of selling a listing and the importance of educating buyers and sellers about the marketplace. I really have to be on top of my game at all times . . . that's what makes is so much fun!"
Home Sweet Home Realty is located at 717 W. Main Street in Blue Springs, just 2 blocks west of 7 Hwy. HSHR is open 7 days a week and happily accepts evening and weekend appointments. You can also hear Kelly on 1140 AM, KCXL every Monday, noon to 1:00 PM. "Live radio is difficult, but very rewarding. It's always better when callers participate by asking questions to answer on air." The hotline is 816-792-1140 or you can email questions at info@kellysloan.com or find us on facebook and IM your questions.
"Educate and elevate everyone you meet!"

From Kelly:
Welcome to our website and feel free to browse the Multi-Listing Service. Let us know what properties interest you and we'll go take a look. If you need assistance in getting qualified, no problem, just give me a call and we'll get you started. There are many first-time buyer plans such as grant money, bond money and gift programs. Did you know you do not have to have a big down payment to purchase a home? It's true! Also, (this is important) you cannot even bid or write a contract on a home without a pre-approval letter. It would seem that finding a house would be the first step, then getting the financing, however, it is quite the opposite. Your payment cannot even be calculated without knowing your interest rate. Give us a call and we'll give you tips on what to ask your lender. Purchasing a home can be very stressful. But, don't worry. You're in excellent hands! We'll explain every step; assist in the financing, if needed; the inspections; the closing . . . the works! Thanks for visiting our website and we look forward to talking with you soon!